Educations Media Group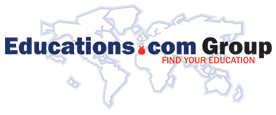 CEO / Founder

Fredrik Söderlindh

Fredrik är initiativtagare samt en av tre grundare till Studentum. Fredrik har en utbildning i företagsekonomi från Stockholms Universitet och har tidigare arbetat på Öhman fondkommission. Fredrik arbetar främst med affärsutveckling och försäljning.
CIO / Founder

Magnus Obel

Magnus is one of EMG's three founders and studied law at Stockholm University and business & marketing at Lund University.

Magnus manages the information department at EMG.
CTO / Founder

Marcus Boström

Marcus är en av tre grundare till Studentum. Marcus är diplomerad civilekonom från Handelshögskolan i Stockholm och startade sitt första företag när han var 16 år. Han har även arbetat som konsult på IT-firman Establish samt projektledare på mobil-tjänsteföretaget EasyPark.
Board member

Pia Anderberg

Pia is the CEO of Act Group AB. Pia has a Master of Science degree from Uppsala University (Sweden) and started her career as a macro economist for the Swedish National Audit Office, followed by a range of roles within the BTS Group AB, including VP Development, VP Sales CEO BTS Nordic and Market Area Manager Europe.

Pia joined Investor AB in 2004, and in 2005 she bought 50% of Novare from Investor. In 2005, she founded one of the biggest female networks for top managers in Sweden and in 2009, the biggest mentor programme. Pia is a board member of EMG, Mercuri International (2006- ), Kunskapsskolan (2007- ) and Arbetsmiljöforum (2010- ).
CIO

Fredrik Högemark

Fredrik is one of EMG's founders and have a Msc of Business and Administration from Stockholm School of Economy CIO
COO

Mattias Säker

Mattias is one of EMG's founders and have a Msc of Business and Administration from Stockholm School of Economy COO